We love all kinds of books at our house. Here are some of our favorite picture books. (I'm sure I'll think of a ton more after I finish this post.)
Fancy Nancy
by Jane O'Connor and illustrated by Robin Preiss Glasser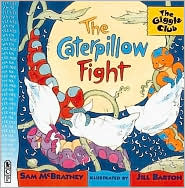 Caterpillow Figh
t by Sam McBratney, Jill Barton (Illustrator)
Barnyard Dance
by Sandra Boynton
I Ain't Gonna Paint No More!
by Karen Beaumont, Illustrated by David Carrow
Food Fight!
by Carol Diggory Shields, Illustrated by Doreen Gay-Kassel
Where's My Mummy?
by Carolyn Crimi, Illustrated by John Manders
Guess How Much I Love You
by Sam McBratney, Illustrated by Anita Jeram
Piggies
by Audrey Wood & John Wood
The True Story of the Three Little Pigs
by Jon Scieszka, Illustrated by Lane Smith
How Do Dinosaurs Say Good Night?
by Jane Yolen & Mark Teague
Pig Pigger Piggest
by Rick Walton, Illustrated by Jimmy Holder
King Bidgood's in the Bathtub
by Audrey Wood, Illustrated by Don Wood
*Hey, There's two from them on this list.*
Parts
by Tedd Arnold
Ted
by Tony DiTerlizzi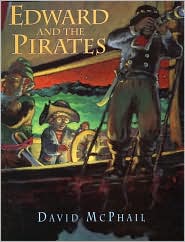 Edward and the Pirates
by David McPhail
Well, that's a good start. There are so many good ones to choose from!